Citation building is one of the most important ways to get your business in front of more people online.  It may sound like you're just listing samples that you quoted from for your term paper in high school or something, but these citations can help your business in a variety of ways. When you work us here at Citations Manager, we can help you to build citations that will show your business in the right light, make more potential customers aware of your business, and drive them to you.
Citations Explained
"Citation" is another word for "your company's contact information on a website." For the purposes of these citations you want to build, that website should be a third party one. That means it's not a website that you created, own, or anything like that. Instead, it would be a website like Yelp, Facebook or others. You can submit this information, but for the citation to give you the boost that you're looking for, it should be on a third party site.
"Contact information," in citations building, is typically much more than just your company's name and phone number. Indeed, name, address and phone number are quite common with these citations (to the point where the acronym "NAP" is often used) but these citations tend to include much more than that. The kinds of citations that our company can build for you usually have far more information. This can benefit your business on multiple levels: your customers have more ways to reach you, and it can help your SEO ranking.
Beyond your name, address and phone number, an explanation of what your company does is often included. Any services you provide any goods or products you sell – it doesn't have to be a comprehensive catalog in these citations. A brief description will do. Beyond that, for a truly great citation, some pictures may be included as well. That way, people can see a bit about your company, so that they have a clearer idea of what to expect. Videos are sometimes included, too. A short video can say quite a lot about your company in a very brief period of time. Your hours of operation (if important information) are often included as well.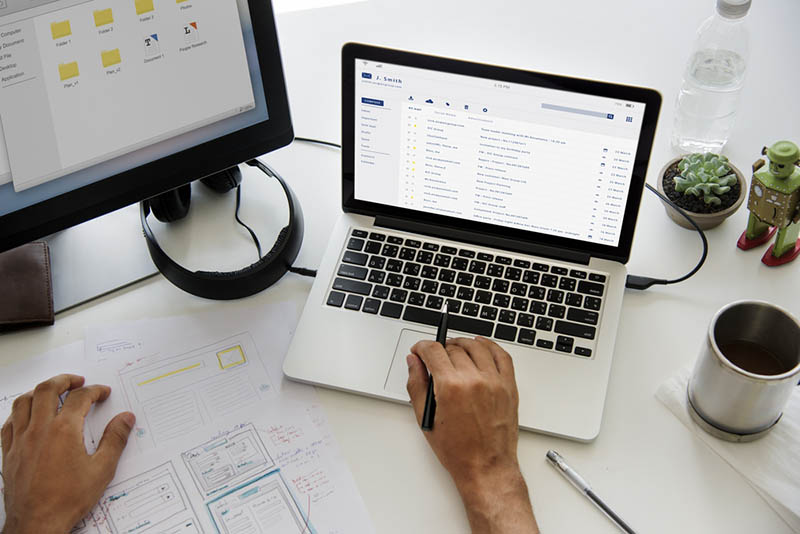 How Citations Help SEO
You probably already know how important SEO. Getting your business to rank towards the top of keywords in your industry is often the difference between profit and loss. For so many different industries, the gulf between the first example on the first page of Google and the second example is steep, to say nothing of all of the other companies behind that. It's almost impossible to overstate the importance of SEO.
That's true with practically any business in any field. Many of our clients here at Citations Manager are smaller, local businesses. They may not have ever had SEO work done before, or in some cases, even any kind of social media prescience whatsoever. These citations, when used properly, can drive more potential customers to your business no matter the size or scope of your company.
Think about it: whatever industry you're in, or what your business does, there's probably someone else in your area that does the same thing. Maybe they're not exactly the same, but in all likelihood, there's someone doing something similar. The customer base that the two of you are competing for is looking for information about your industry online. No matter how "small" your small town is, more people look online for information than ever before.
So, with the right citations (utilized properly) these potential customers will find information about your company. Then, you have the opportunity to turn these "potential customers" into actual customers. When they can go online and easily find out your company's NAP, operating hours and more, they'll be more likely to check your company out.
You don't have to take our word for it: just think of your own habits. When you're in the mood for a particular kind of cuisine, don't you look online? You click on a couple places, see who's open, look through their menu, and then make a decision. That's true of so many other industries in addition to food. Whether you're a personal injury lawyer, a cosmetic dentist, a restaurant or anything else, there are potential customers in your area that are looking for you but can't find you. That's where Citations Manager comes in.
The Importance of Quality Citations
You might have read to this point and thought: "wait, do I really need this service? I already have a Facebook page. I have decent reviews on Yelp. For what reason would I need 'Citations Manager?" First off, Google weighs "good citations" very highly. By that same token, it penalizes severely for "bad citations."
An example of a "bad citation" would be one that doesn't have accurate information about your company. For example, if someone searched online for your site, and ended up at some third party website and got a phone number with a typo, they probably wouldn't reach out to your company again. This is the kind of thing that simply shreds a person's trust in a company. What makes something like this all the more frustrating is that it might not be your fault at all. You didn't control this third-party site, you may not have put your phone number on it, and yet, your business could suffer for it.
What's worse is that Google can compound something like this. Google tends to punish companies that don't have accurate citations. Google always wants to push the most accurate, highly thought of businesses towards the top of the rankings. It might not always seem that way, but at the end of the day, that's what Google always tries to do. So, if your business has plenty of inaccurate or even incomplete citations out there, Google could drop or lower your ranking. You might not even be aware of it as it's happening. Your business could be dropping on the Google rankings through no fault of your own. Citations Manager allows you to take control so that you don't have to worry about this happening. Even better, we can help you to rank that much higher.
What Citations Manager Does
If you go to our site, you'll see that we have three different packages available. If you look at the "Silver Package," our most modestly-priced package, you'll notice that it puts you in fifty directories. That's way more than just Yelp, Facebook or anything like that. Sure, those are critically important, but there are more directories out there than most people know about. So many people use so many different directories when they make their decisions about who to shop from. We can put you on fifty different directories so that you can get in front of as many people as possible.
Better still, we make it so that your locations data can be managed through each of the various online listings. So, these aren't just directories that you have no control over; you can make sure they're updated with the right information. You won't fall into that pit of having the wrong info and being penalized for it. We can even set it so that your information is updated automatically so that as your business changes and grows, these directories will reflect it.
The Gold package gives you all of that, but it also makes it so much easier to update your content across platforms. That's one more thing that Google ranks highly for. We can even suppress duplicate listings more easily, helping you to rise higher faster. Platinum offers all of this, as well as many ways to track how your listing is doing so that you can make your online presence grow exponentially. To schedule a consultation with us, send us a message through our site or call (855) 639-2300.