For over a decade, Yelp has been a driving force behind couples' dinner choices and late night food searches. It is the ultimate directory, not just for food venues, but for service providers in general. Its crowd-sourced database offers all the information people would want to keep in mind when looking for anything, from a local mechanic to an ideal date spot, to subsequently make an informed decision. So given how often the website is a deciding factor on where people spend their money, a Yelp listing is a necessity when it comes to managing your business's marketing needs. Well, good news! Having a Yelp listing is 100% free, and you can easily claim your business on the site and begin to properly maintain it. This will be the first step in making sure your target audience finds your company when looking for the services you offer.
Claiming Your Free Yelp Listing
We would say the first step is to create your locale's Yelp listing, but the reality is that it probably exists already. Since Yelp's information is crowd sourced, chances are that customers or reviewers have already created your Yelp presence in the interest of sharing their experience with it or reviewing a specific product you offered. But don't worry, you can easily gain control over it if such a listing already exists. You just need to provide the website with legitimate proof of ownership or management and there, the page is yours. In the off chance that the page doesn't exist yet, creating it is just as easy.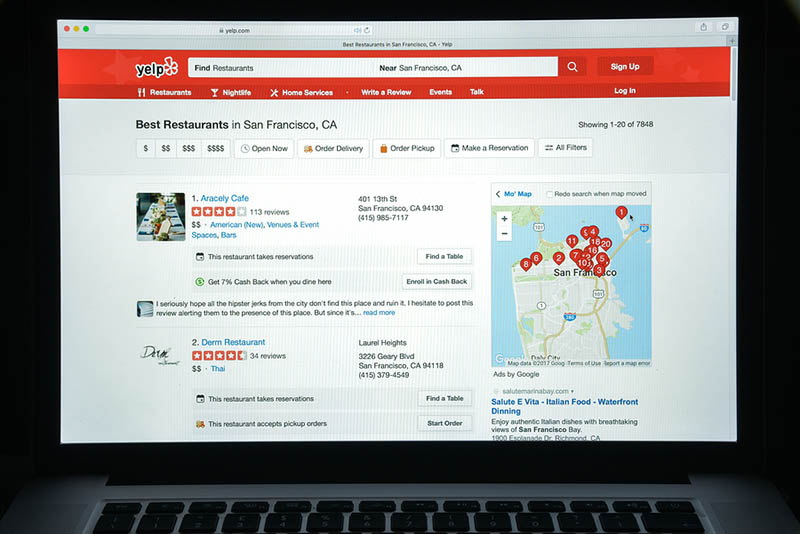 The next step to establish a reliable and effective Yelp presence will be to make sure all the necessary information is visible and accessible on your listing. This means you need to go beyond just the name, location, and description of your business. You need to have specific hours of operation so potential customers know when they can go, and a detailed list of your offerings so they know what they can get once they get there. If you run a restaurant, for example, you would ideally have your menu (or the link to your menu) on your Yelp listing. Potential customers want to know what they'd be able to get before they make the effort to go there. Convenience and information are key factors in having content customers.
Need Help Maintaining Your Yelp Listing?
Establishing your yelp listing is not hard, but ensuring its upkeep and helpfulness does require some more effort on your part. You need to make sure the page remains relevant, after all, and therefore enticing to potential new customers that are looking for your services in your area. A well-maintained Yelp listing represents effort and attention to detail on the part of the service provider. This will factor into the decision making process of any potential customer.
Citations Manager is here to help you with such endeavors. The importance of an online presence in today's market cannot be understated. The internet is how most people inform their purchases and if you are running your own business it is imperative that you get in on that. Contact us if you are looking for help in establishing and maintaining a Yelp listing and more key marketing tools. We are sure to be able to help you.